The Best Theater District Restaurants
May 29, 2023
•
Whether you're cramming in a few more shows before this year's Tony Awards (reminder: June 11th!), entertaining friends from out-of-town, or just in need of a good meal in Midtown, here are five quality restaurants in the Theater District, hand-picked by the Broadway's Best Shows editorial team. All five wait staffs will get you to your 7 or 8 o'clock curtain in time if you ask. We highly recommend reserving tables in advance.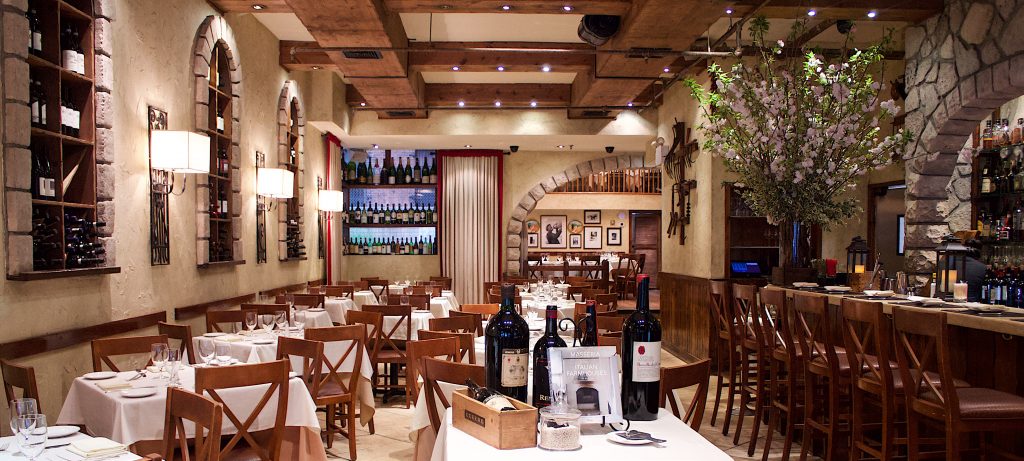 La Masseria
This Theater District mainstay opened in 2004, and is more elegant and a little less chaotic than other red sauce joints in the neighborhood, while still being great for families or groups. Try the Capri-style ravioli di angelina or the i cucuzielli fritti alla Chef Pino, a.k.a. the chef's specialty fried zucchini. 
235 W 48th St (between Broadway and 8th.) Reservations available by phone or email here.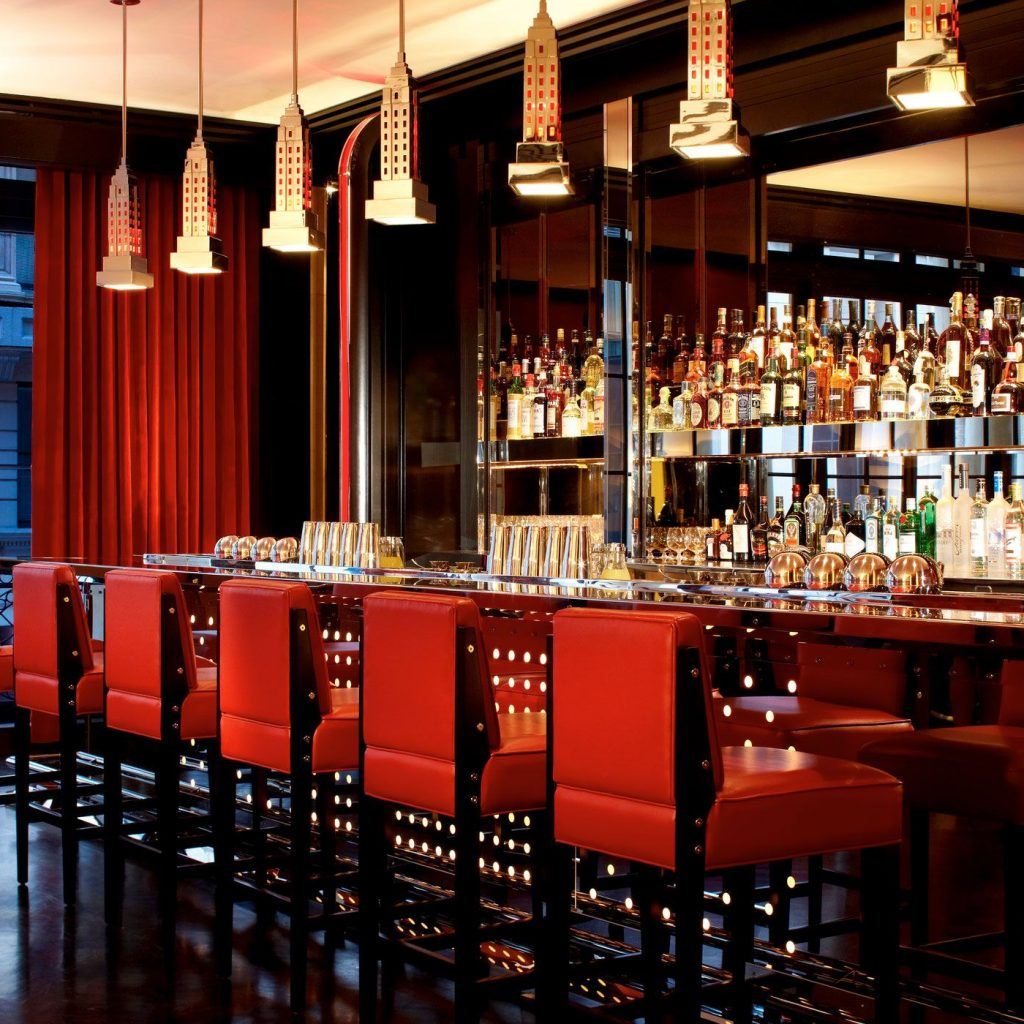 The Lambs Club
The Lambs Club was formerly the home of a private club for actors and performers, and the decor might make you feel dropped into an episode of Mad Men. Chef Jack Logue offers a three-course pre theater menu for $75, or you might try the baroque-ish "Stanford White burger" with Gruyere and pickled onion. 
132 W 44th st (between 6th and 7th.) Reservations on Resy.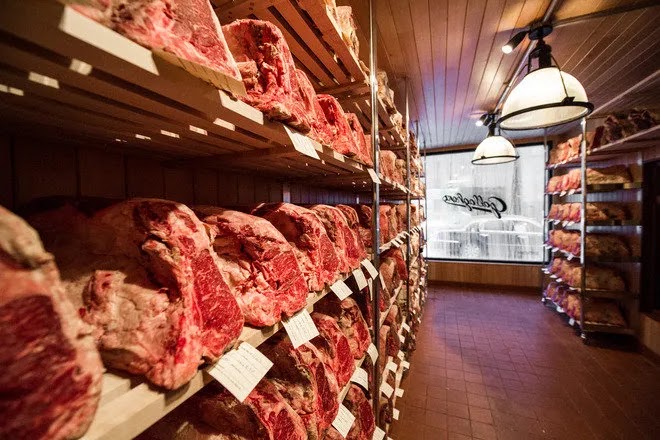 Gallagher's
This nearly one hundred year old institution is so old school it even has a dress code (no tank tops, sports jerseys, or hats) but the menu isn't tired at all. The name of the game here is the steaks, which you can see carefully aging through a storefront window on 52nd. Again, not a spot for a light meal! Try to save room for the pecan pie a la mode. 
228 W 52nd (between Broadway and 8th.) Reservations on OpenTable.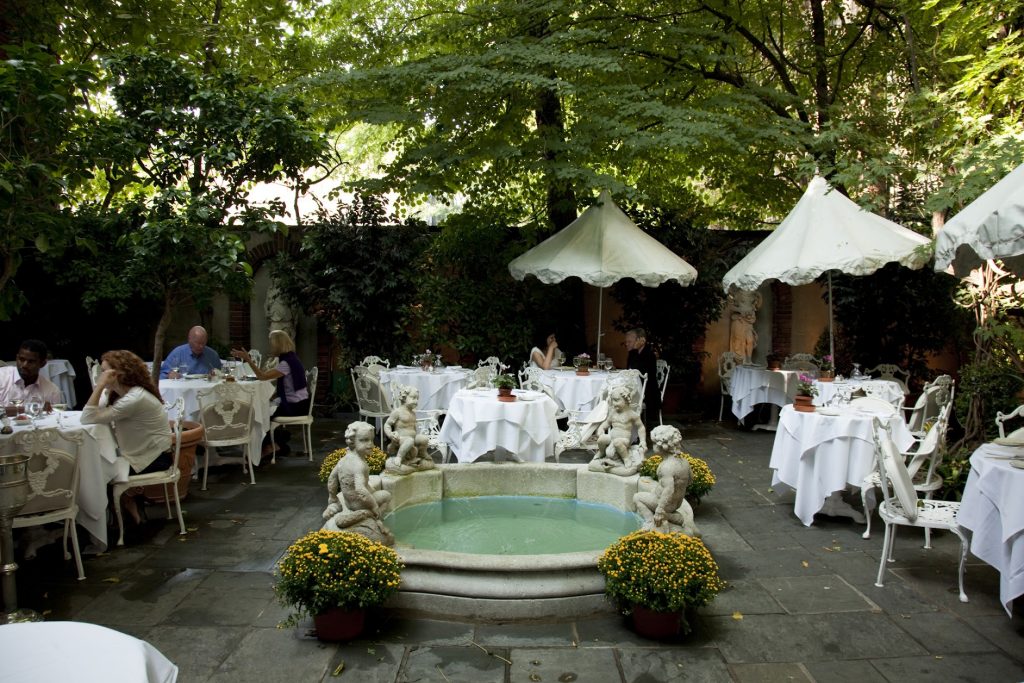 Barbetta
Situated in a former Astor mansion, the luxurious Barbetta is the oldest restaurant in New York to still be owned by the family that opened it, way back in 1906. The menu features delicacies from the Peimonte region of Northwest Italy. If you arrive for the pre-theatre pre fixe menu early enough, you might be able to score a table in the restaurant's jaw dropping back patio – it's first come, first serve. The menu notes the year each dish was added to the repertoire, like the minestrone soup, made using the same recipe they used on opening day in 1906.
321 W 46th (between 8th and 9th.) Reservations here.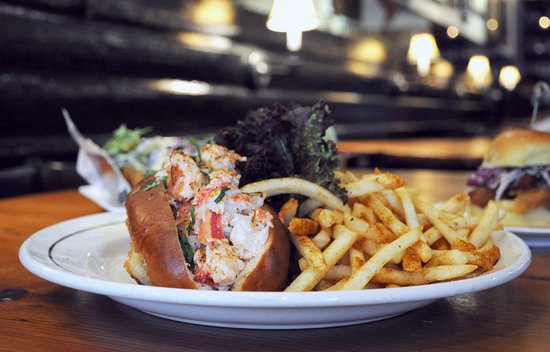 The Mermaid Inn
The Mermaid Inn might be best known as a stylish and unpretentious cocktails and oysters bar, and their raw selections and happy hour options are excellent. For those who prefer their crustaceans cooked, they offer Manhattan's best lobster roll. Be sure to try their french fries seasoned with Old Bay spice mix. The Inn also has locations in Greenwich Village and Chelsea, and will soon reopen on the Upper West Side at Columbus and 76th. 
127 W 43rd (between Broadway and 6th.) Reservations on OpenTable. 
We would be remiss not to mention: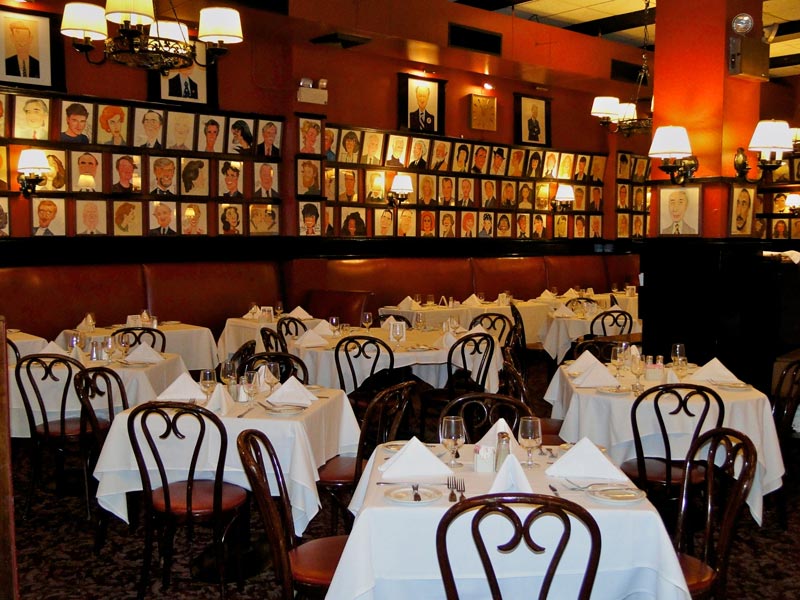 Sardi's and Joe Allen
We'll never reveal just how much of our "Broadway's Best Kept Secrets" newsletter feature comes from overheard conversations at Sardi's and Joe Allen. The caricatures lining the walls at Sardi's have become so famous that sometimes we need a reminder that they also serve food there– particularly classic the spinach cannelloni. Joe Allen stays open late for an after-theater burger, and you can eye the posters of flop shows while you gossip and eat. 
Sardi's, 234 W 44th (between Broadway and 8th.) Reservations on OpenTable. 
Joe Allen, 326 W 46th (between 8th and 9th, across the street from Barbetta.) Reservations on OpenTable.