Spotlight on Plays
May 4, 2020
•
Broadway's Best Shows is proud to present Spotlight on Plays, a new series of one night only livestream readings of Broadway's best plays to benefit The Actors Fund. 
Don't miss your favorite stars coming together for these special events, only on BroadwaysBestShows.com or our YouTube channel. #SpotlightOnPlays
HOW TO WATCH
At 8pm ET, visit the Broadway's Best Shows homepage or subscribe to our YouTube channel.


LOVE LETTERS 
by A. R. Gurney 
Starring: Bryan Cranston and Sally Field 
Directed by Jerry Zaks

A disarmingly funny and unforgettably emotional portrait about the powerful connection of love. Andrew Makepeace Ladd III wrote his first letter to Melissa Gardner to tell her she looked like a lost princess. They were both seven years old. For the next fifty years, through personal triumphs and despair, through wars and marriages and children and careers, they poured out the secrets of their hearts to each other. They defied a fate that schemed to keep them apart and lived – through letters – for the one most meaningful thing, their undying love for each other. 

One night only livestream on May 21, 2020 at 8pm ET with an encore at 11pm ET.
Special thanks to BroadwayWorld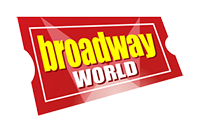 ---
The Actors Fund envisions a world in which individuals contributing to our country's cultural vibrancy are supported, valued and economically secure.
Mission: The Actors Fund fosters stability and resiliency, and provides a safety net for performing arts and entertainment professionals over their lifespan.