Lunar New Year: Pieces of Theatre Set in Asia
January 22, 2023
•
By Jordan Levinson
Sunday, January 22 marks Lunar New Year 2023. Observed by millions across the continent of Asia, the holiday traditionally represents reunion and rebirth and a transition from winter to spring. It is also a time to honor ancestors and deities, and some traditional celebrations are marked by family reunions, parades, and pyrotechnic displays. Though Americans are most familiar with China's Lunar New Year traditions, different Asian cultures observe in different ways. 2023 marks the Year of the Rabbit — the Asian calendar operates on a 12-year cycle where each year corresponds to one of a dozen different animals. The fourth animal represented in the Chinese zodiac, the rabbit is a symbol of grace, beauty, mercy, and good luck. 
In honor of Lunar New Year, we would like to spotlight some of the finest pieces of theatre — both musicals and plays — set in Asia:
In 1951, Broadway audiences got to know The King and I, the fifth musical by the team of Richard Rodgers and Oscar Hammerstein II. Based on the Margaret Landon novel "Anna and the King of Siam," the show follows British schoolteacher Anna Leonowens, hired by the King of Siam as part of an attempt to modernize his nation. As she takes a liking to the King's children, Anna's relationship with the King is marred by conflict, as well as a love for each other neither one of them can admit. Critics whistled a happy tune when The King and I officially opened at the St. James Theatre on March 29, and the musical received five 1952 Tonys, including best musical. It ran for 1,246 performances, making it the fourth-longest running musical in Broadway history at the time. As of this writing, the show has been revived four times on Broadway; the most recent mountings in 1996 and 2015 have each won the Tony for best musical revival. Musical highlights include "Hello, Young Lovers", "Getting to Know You", "Something Wonderful", and "Shall We Dance?".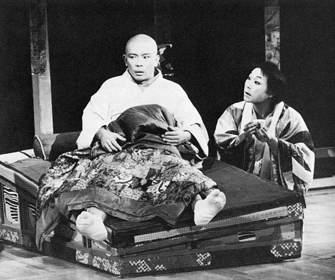 19th-century Japan served as the locale of Stephen Sondheim's 1976 musical Pacific Overtures. The story tells of the country's 1853 Westernization, as American ships opened it to the rest of the world. Pacific Overtures takes a Japanese point of view and follows two friends who are affected by this change. 
The original production was nominated for ten Tonys, with a 2004 revival receiving four more. Sondheim wrote his score in a quasi-Japanese style, utilizing many parallel 4ths and omitting all leading tones; highlights include "Someone in a Tree", "Chrysanthemum Tea", and "Please Hello."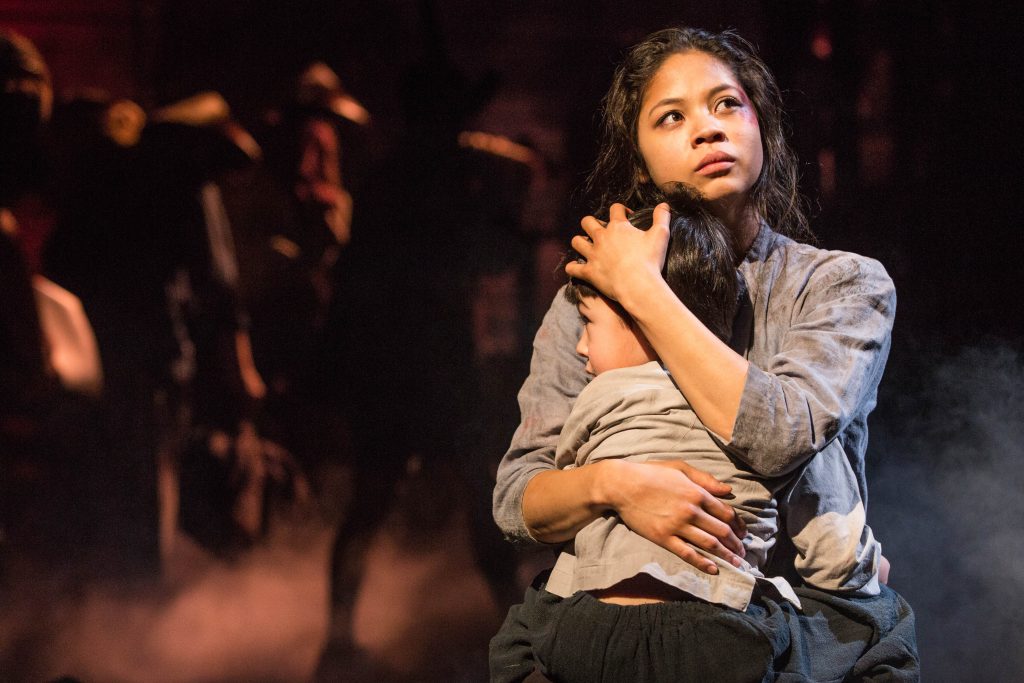 The heat was on at the Broadway Theatre in 1991, as the popera Miss Saigon opened to much fanfare. Written by Les Misérables songwriters Alain Boublil and Claude-Michel Schönberg, the tuner relocates Puccini's opera "Madama Butterfly" to the Vietnam War in the 1970s. Miss Saigon chronicles the doomed romance between a seventeen-year-old Vietnamese bargirl and a United States Marine. Like Les Mis and some of the other British "mega-musicals" of the 1980s, Miss Saigon had no shortage of visual spectacle; most notably, the famous onstage helicopter was an actual life-sized piece of machinery that served as a metaphor for both freedom and fear. The musical was nominated for eleven 1991 Tony Awards, and it ran for a decade; today, that production remains the 14th-longest running musical in Broadway history. A 2017 revival marked Miss Saigon's return to its original home for a limited engagement.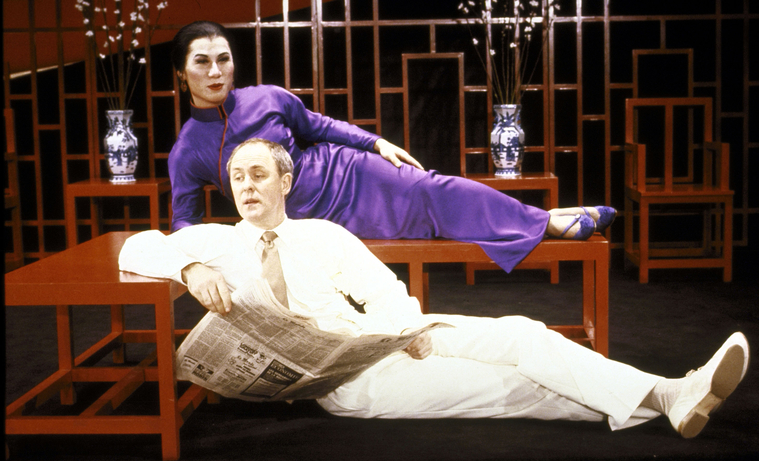 A tragic affair based on Puccini's opera also provides the groundwork for the David Henry Hwang play M. Butterfly. Here, a French diplomat is posted in China and has a twenty-year romantic relationship with who appears to be a Beijing Opera diva. M. Butterfly won the 1988 Tony for Best Play, and it was adapted into a 1993 film starring Jeremy Irons. Like Miss Saigon, the play also received a 2017 Broadway revival, with Hwang making textual changes that mostly addressed the issue of intersectional identities.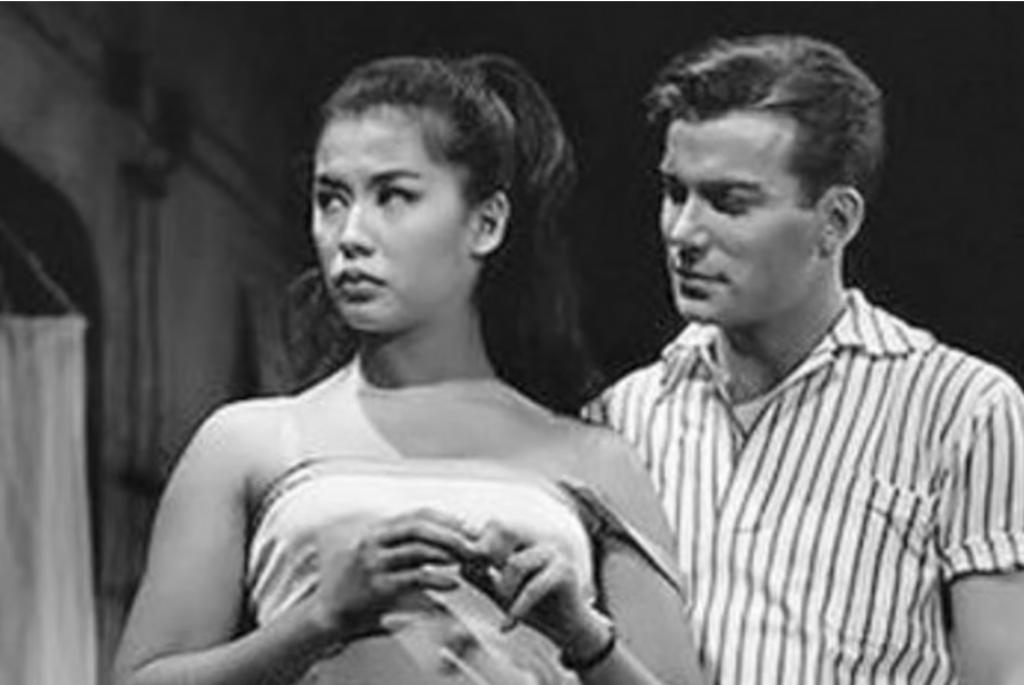 Lesser known is The World of Suzie Wong, a 1958 play by Paul Osborn. Based on Richard Mason's novel of the same name, it follows a British businessman who moves to Hong Kong to try and start a career as an artist; he falls in love with a Chinese prostitute who he has hired as a model. The World of Suzie Wong opened on October 14 and starred William Shatner as the businessman. In turn, the play was adapted into a successful 1960 motion picture starring another William, William Holden.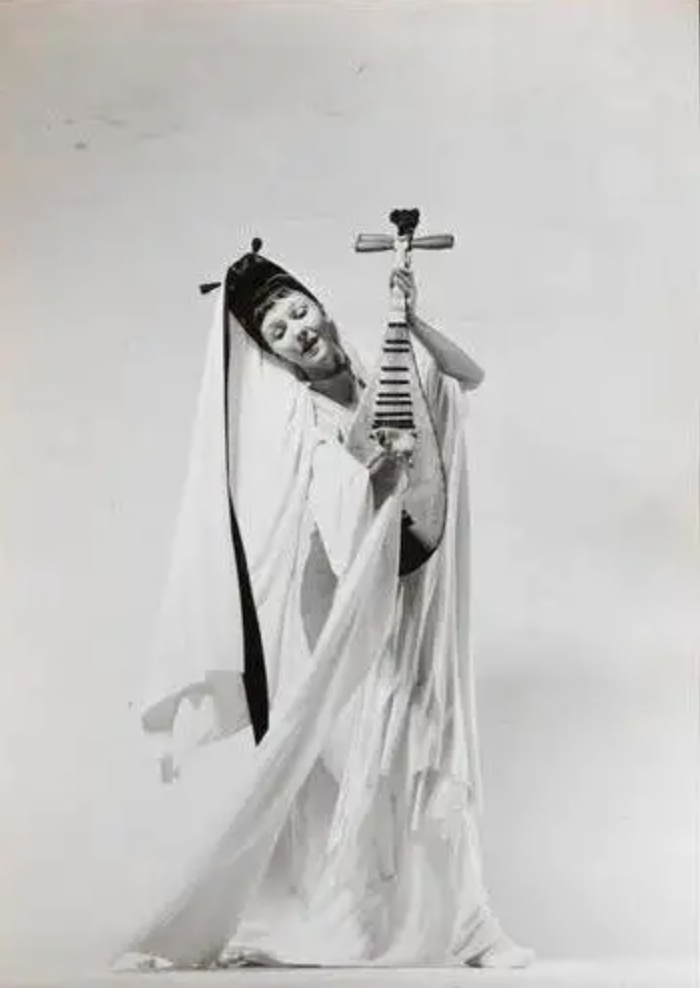 Another old, rare gem is the 1946 Raymond Scott / Bernard Hanighen musical Lute Song. Based on the 14th-century Chinese play Tale of the Pipa, it is about a young scholar who leaves his bride behind to seek advancement in Peking. However, once he succeeds in doing so, he is unable to return home or contact his family. Mary Martin and Yul Brynner worked on this project together, and appearing as a lady-in-waiting was then-known Nancy Davis in her only Broadway show; of course, she became First Lady of the United States in 1981. Scott and Hanighen's score for the show is thin — the cast album only includes 6 tracks — but it includes the gorgeous "Mountain High, Valley Low."
Finally, we can look optimistically to future pieces of theatre that take place in Asia, as Maybe Happy Ending received its English-language premiere in Atlanta in early 2020, right before the COVID-19 shutdown. The winner of six Korean musical awards, Will Aronson and Hue Park's original musical, directed by 2-time Tony nominee Michael Arden, is set in mid-21st century Seoul, where two helper-bots undertake an adventurous journey. It opened at the Alliance Theatre — a prime breeding ground for forthcoming Broadway shows — where the Atlanta-Journal Constitution gave it a warm welcome: critic Wendell Brock called it "a dazzling, wonderfully strange new musical… brimming with ideas and technological inventiveness," concluding, "As far as happy endings… I see nothing but a bright future for this deeply affecting show." Producers are currently targeting the 2023-24 season for a New York transfer.