Eight Questions with Pulitzer Prize Winning and Cost of Living Playwright, Martyna Majok
October 11, 2022
•
By Robyn Roberts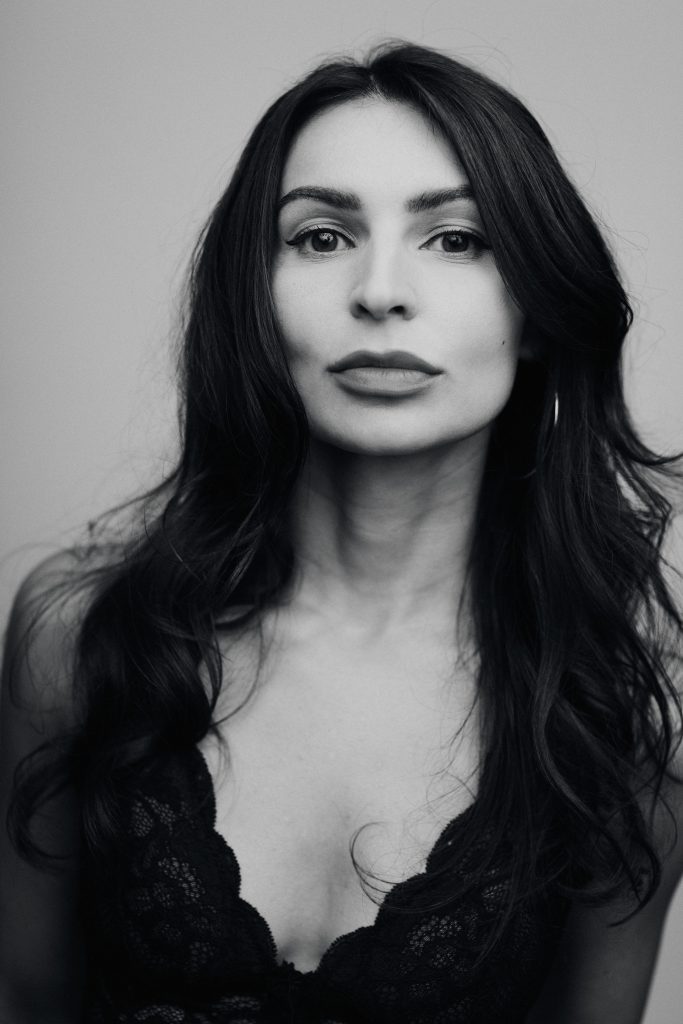 Poland born Martyna Majok—her last name pronounced like "my oak", which is perfect, really, because her path to get here is like that of a stunning and mighty tree that keeps growing upward—won the Pulitzer Prize in 2018 for her original play, Cost of Living. The play is a story about the relationships between the disabled and the abled, and the exploration into the parallels between the haves and the have-nots. Without even stopping to catch her breath as the curtain lifted on debut night, Majok graciously answered our most pressing questions we had for the playwright. 
Read on to learn how Majok draws on inspiration for her characters, her first peek at theatre (thanks, mom!), and how grief and financial instability led to a Pulitzer.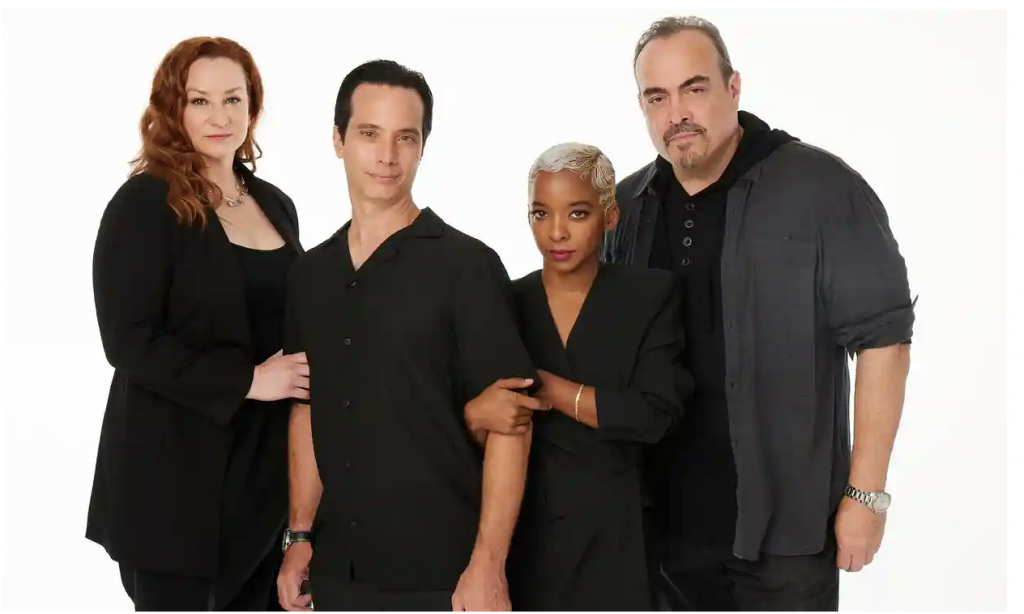 1). Give us a brief synopsis of your background. What your hopes and dreams were as a child, and how you came to be the playwright you are today. 
I was born in Poland and came to America with my mom a few years after the fall of The Wall. We moved to working class North Jersey — right at the end of the PATH train — where my mom worked in factories and cleaned houses. I didn't grow up with theatre. Then one day, while my mom was cleaning a house, she came across a pamphlet that had been set out for recycling. It was for "something called 'Cabaret'." And John Stamos was starring in it. So my mom brought it home for me, informing me that "Uncle Jessie was in NYC!"  Around that same time, I'd won $45 playing pool (at a pool hall ironically named 'Guys & Dolls'), the most I'd ever won. And the cheapest tickets happened to be $45…
I knew nothing about the show going in. This, of course, turned out to be the iconic Sam Mendes' production at Studio 54, originally starring Alan Cumming. I was shaken to be in a theatre, full of that much life. And I was moved to be experiencing a story that did not compromise the difficulties of the times — and that reality invited me into its world and storytelling. It communicated to me that both things could exist together — truth and generosity — that ultimately connected a group of strangers to each other and to their own lives. There were many steps and struggles along the way to becoming a playwright, but it was that experience that lit the fire in me. I wanted to devote my days to inspiring that much life in others.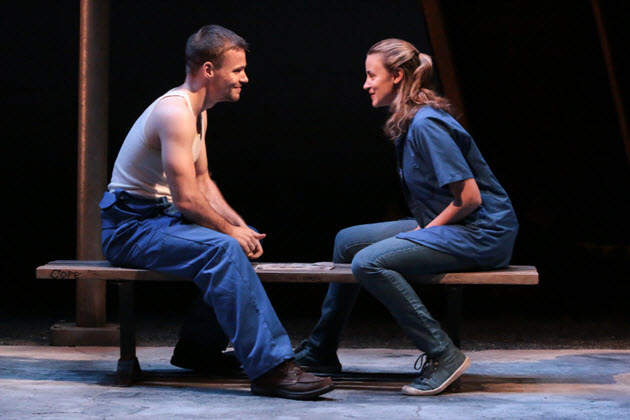 2). Tell us a little about your first successful piece of work, when you knew that life and work would be a bit different thereafter. 
The most personally meaningful moment at one of my own plays was at the opening night performance of Ironbound in Round House Theatre in DC. The play is largely inspired by my mother's life. Like many working class immigrants, she spent much of her life doing the physically demanding, undersung work that keeps this country running. I was sitting next to my mother in the theatre. And as the final lights went down on the show, and the audience leapt to their feet for a standing ovation, I felt like they were applauding my mother. Standing up for and seeing her life and her struggles.
3) What inspires you to write a new play or story? Is it the world around you, perhaps? Or, experiences taken from moments and people throughout your life? 
A combination. There's usually something churning in my life that I'm having trouble looking at. Then, something external will unexpectedly hit against that and get my imagination going — a moment I've observed, an anecdote I've heard, something I've read. I start writing once I can hear dialogue. And I learn who my characters are as I go.
Many, though not all, of my characters are composites of people I know or have been. The humor of one person, a particular experience of another, the speaking rhythms of this one or that one, etc — I mix bits of myself and others, and situate them in worlds I've lived in. I write to find out what I feel.
4) For Cost of Living, what inspired you to write this story? 
Grief. Financial instability. And my experiences as a caregiver.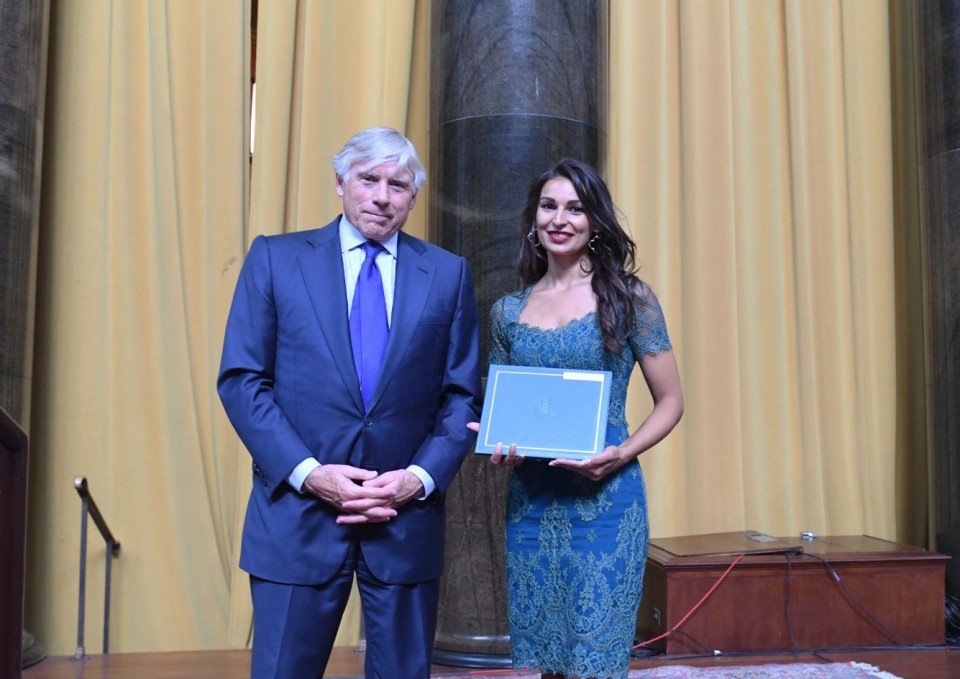 5) Incredible to have won a Pulitzer. What was that recognition and winning that award like for you? 
Absolutely incredible. An amazing, amazing honor. And a complete surprise. When my agent called to tell me, I didn't believe him for a full ten minutes. I hope most of all that the award, as well as the play being on Broadway, amplifies this story — and its performers — and encourages theatres to more widely produce stories like it. And not just on its small stages.
6) Any particular moments from seeing Cost of Living live that stick with you most? 
There is a moment in the play that I don't want to spoil…but it has to do with the vulnerability of the human body. And every night, the audience has such a strong, collective reaction. At one point, an audience member even got out of her seat and started going toward the stage to try to help what she thought was happening. To me, those audience reactions show me how much we actually care for one another, as humans in the world. How connected we actually are.
7) What do you hope the audience learns, feels, or takes with them, after seeing Cost of Living? 
I hope they see themselves and others — and feel more connected, less alone. I hope they find a home with these characters. I hope they yearn with them. I hope they laugh and I hope they cry (I say this as someone who loves crying in the theatre.) I hope they feel every feeling. 
When I was preparing to start rehearsals, I worried whether I would be 'over' the play. But that first read hit me so deeply. It seemed to hit everyone in that room deeply. I think after having experienced these past two years, after all this collective loss and struggle, Cost of Living and its themes speak to us in a much more impactful way. The play's been good for my soul. I hope it is for others' as well.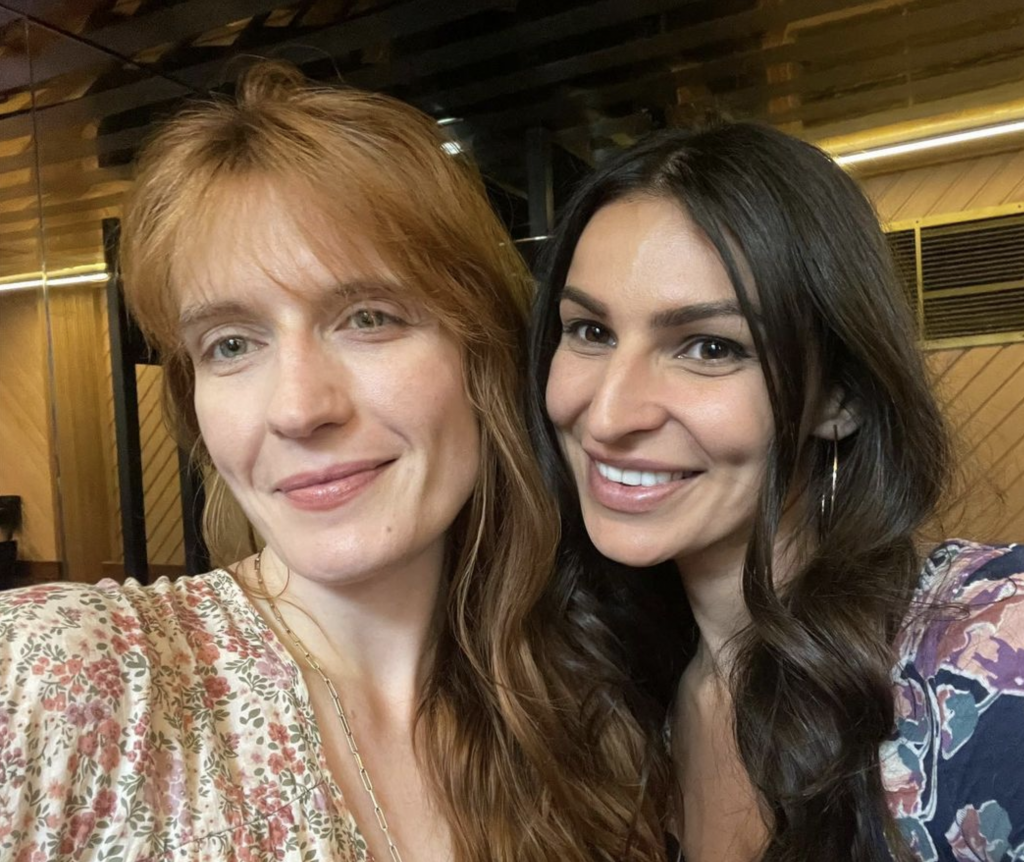 8) How's it going so far with The Great Gatsby? 
Wonderfully. Florence [Welch, of Florence + the Machine] and Thomas' [Bartlett, a.k.a. Doveman] music is beautiful and transcendent. All the collaborators have been a joy to work with. I can't wait to share this piece with the world.
[end]
And we cannot wait to see it. Our sincere thanks to Martyna Majok for indulging us so vivaciously. How fortunate we are, to have her unique perspectives unfold in diverse storytelling to better our own theatre experiences. Get your tickets to Cost of Living on Broadway now, and stay tuned for her upcoming adaptation of Broadway's The Great Gatsby coming soon!