Broadway's Best Spooky Shows
October 30, 2023
•
Broadway has a long history of captivating audiences with a wide range of shows, from heartwarming musicals to thought-provoking dramas. But when Halloween season rolls around, there's nothing quite like sinking your teeth into a spine-tingling and eerie performance. In celebration of the annual spookfest, we're throwing back to some of Broadway's scariest offerings.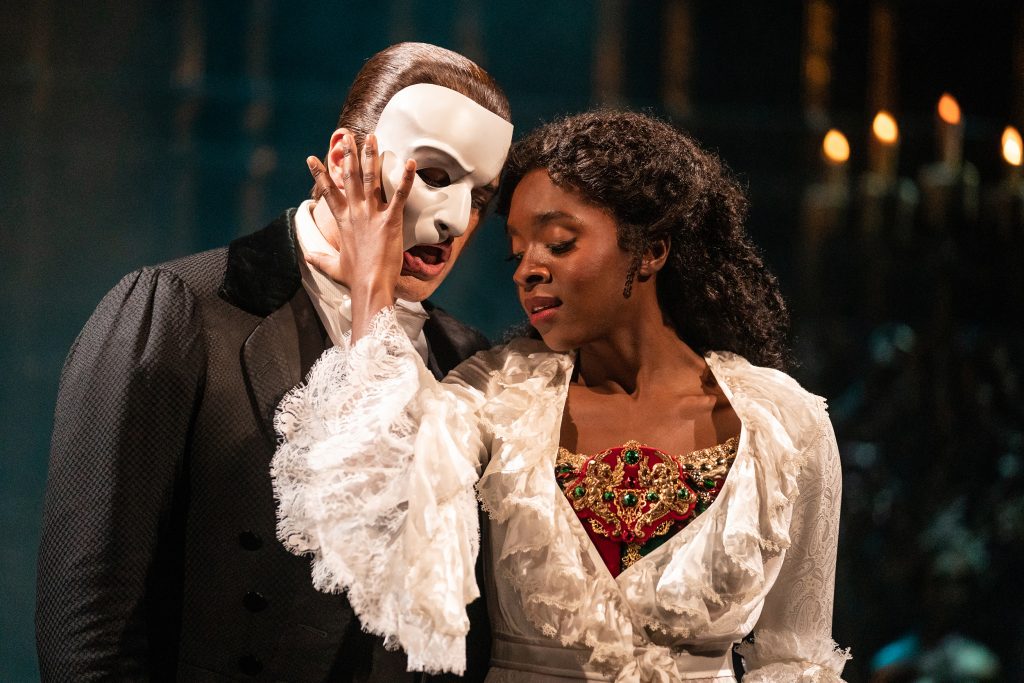 "The Phantom of the Opera"
Though the famed Phantom is no longer haunting Broadway's Majestic Theatre, the Andrew Lloyd Webber masterpiece enthralled audiences for decades. With its haunting score and the enigmatic Phantom lurking beneath the Paris Opera House, this classic tale of love and obsession surely gets the title of Broadway's Best Spooky Show.
"Sweeney Todd: The Demon Barber of Fleet Street"
A macabre musical masterpiece by Stephen Sondheim, "Sweeney Todd" tells the tale of a vengeful barber who dispatches his victims to be baked into meat pies. With dark humor, chilling themes, and memorable songs, it's a must-see for Halloween. You can still catch stars Josh Groban and Annaleigh Ashford attending the tale on Broadway for another couple of months… We recommend you get your meat pie fix.
"Jekyll & Hyde"
Based on Robert Louis Stevenson's classic novel, this musical explores the dual nature of man. Dr. Jekyll's transformation into the sinister Mr. Hyde is a perfect metaphor for the darkness that lies within us all. And who can forget the horror of David Hasselhoff's starring 2000-2001 turn?
"Into the Woods"
Stephen Sondheim strikes again with this enchanting yet eerie twist on classic fairy tales. "Into the Woods" explores the consequences of characters' wishes, reminding us that not all fairy tales have happy endings. 1987 audiences were surprised by how dark a story featuring Cinderella and Rapunzel could get. Though you may have missed your opportunity to catch the 2022 Broadway revival and its subsequent tour, the latest Broadway cast recording might suffice.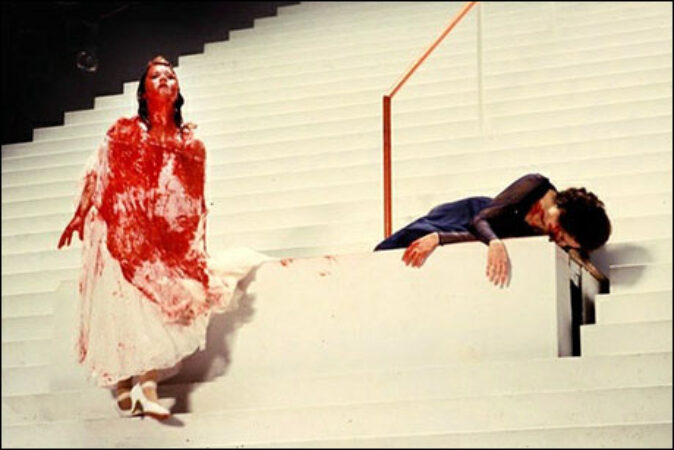 "Carrie: The Musical"
An adaptation of Stephen King's iconic horror novel, "Carrie: The Musical" explores the trauma and torment of a telekinetic teen in a small, unforgiving town. With intense emotions and shocking scenes (the prop list does call for buckets of blood), it's not for the faint of heart. Surely there's a high school or community theater running the show this month. 
"Beetlejuice"
A comically macabre tale of the afterlife, "Beetlejuice" is a fun and quirky Halloween pick. Follow the antics of the obnoxious yet lovable demon, Beetlejuice, as he helps a recently deceased couple navigate the netherworld. The production is out on tour through June 2024, so make sure to take advantage when the undead man himself comes to haunt your hometown!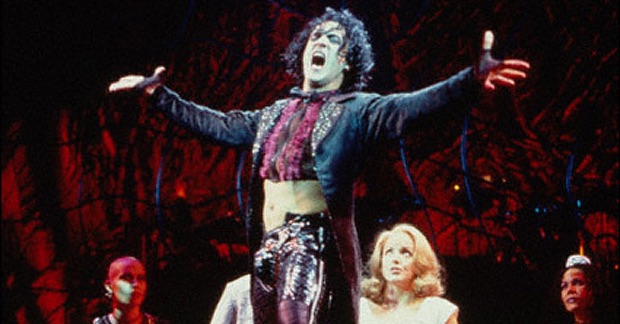 "The Rocky Horror Show"
While not originally a Broadway production, this cult classic, the basis for the legendary 1975 movie, has become a staple in Halloween entertainment, and did have a couple of Broadway stints, in 1975 and 2000. Join the Time Warp and celebrate all things spooky and sensational with the eccentric characters of Dr. Frank-N-Furter's castle. Check your local listings; there's always a production or two on offer at this time of year, as well as opportunities to see "shadow casts" perform along with the movie. 
Whether you're into classic horror stories, dark comedies, or supernatural tales, there's something for everyone in these captivating and eerie shows. So, this Halloween season, grab your tickets and prepare for a night of thrilling entertainment, whether on Broadway, on tour, or on the stage of your local community theatre.